BBC BITESIZE SUPPORT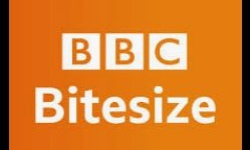 The BBC has unveiled plans to support the education of every child in the UK and provide rhythm and routine for their frazzled parents.
BBC Bitesize will deliver daily online lessons for all age groups, while a programme for BBC iplayer will be filmed in Match of the Day's studio after the sports show was cancelled.
The 'biggest push on education in its history' will launch on April 20th .
BBC Bitesize Daily-6 programmes every day, lasting 20 minutes, will air on BBC iplayer and BBC Red button.
Bitesize Daily Online- A newly created Maths and English lesson every day for each year group from one to ten. There will also be science, history, geography and art resources, help for parents on how to teach children and guides for pupils with SEN.
BBC iPlayer – Specially curated content, organised by year group and subject, with best curriculum related videos and programmes.
BBC Sounds- A daily 10 minute education podcast aimed at parents.