Castle Hill's Forest school
Our Year One and Year Three pupils enjoy Forest School sessions with Mrs Lee, our Forest School Leader, every week. One of our 10 Opportunities for our pupils at Castle Hill is to' take considered risks at Forest School'. Have a look at the Forest School Gallery to find out about our outdoor learning this week!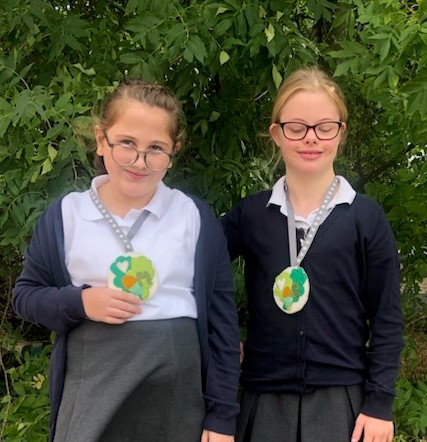 We are very proud to announce our Forest School Ambassadors for this year. Jess and Maci! Their badges have English Oak leaves which symbolise love and endurance. We also know that from small acorns, mighty oaks grow. Our ambassadors will help all pupils that attend Forest School to love and care for the Forest School environment. They will also help younger children to grow in their resilience and thrive whilst learning in the outdoors.